If you would like to book an appointment or have any questions, please email, text or call us directly. 
Email: sojournacupuncture@gmail.com   Phone/Text: 845.490.4466
SOJOURN ACUPUNCTURE PANDEMIC PRECAUTIONS 
We have recently reopened and are once again scheduling patients for treatments. There are a number of guidelines, restrictions and new procedures that must be adhered to and enforced by us to be in compliance with gov't regulations due to the COVID-19 Pandemic at this time. Some of those regulations include:
It is a requirement, regardless of symptoms, that everyone who enters our Center must wear a mask or cloth covering, at all times, that completely shields their mouth and nose. If you do not have a mask, one will be provided for you.
A Pre-Screening for COVID-19 will be done by telephone prior to the appointment day.
A Re-Screening will be done upon arrival for treatment BEFORE you enter the Center.
You must initial documents associated with each Screening and sign a COVID-19 Informed Consent To Treat Form.
Shoe Covers and Hand Sanitizer will be provided prior to entering the Treatment Area.
After screening is complete and you enter the treatment area, please immediately wash your hands in the restroom for 20 seconds.
The Center will be cleaned and disinfected after each patient treated.
Please comply with the state mandated 14 day self-quarantine associated with travel outside of New York to places that have high COVID-19 infection rate surges.
NOTE: During the Pandemic the Community Acupuncture Model has been suspended in our Treatment Center. Cleaning and Disinfection will be done after each patient is treated.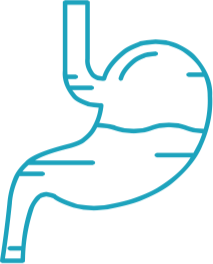 Digestive Disorders
Getting back on tract!
Acupuncture is very effective for treating numerous digestive complaints. Gas, bloating, reflux, indigestion, constipation and diarrhea all respond really well to the combination of Acupuncture and Chinese Herbal Medicine since they regulate the functions of the digestive system.
Acupuncture is especially beneficial for helping to regulate the reproductive organs and alleviating the signs and symptoms associated with menstrual problems at any age. Many GYN problems can be resolved with a series of simple treatments and relief comes without side-effects or drugs.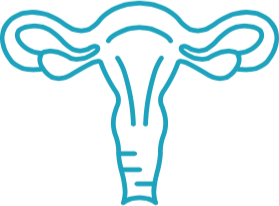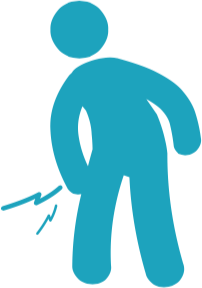 Feeling glad all over!
Acupuncture communicates with the healing mechanism of the body increasing the circulation of blood and other vital bodily fluids thus to alleviate pain, stiffness and other symptoms. Arthritis and other joint disorders improve, promoting flexibility, mobility and range of motion while reducing inflammation and undue muscular contractions.
World Health Organization(WHO) recognizes acupuncture's effectiveness for over 200 common disorders, such as
Psychological Disorders
Respiratory Issues
Sojourn Acupuncture Wellness Center
475 White Plains Road, 2nd Floor - Suite 24
Eastchester, NY 10709
Opening Hours
Monday
11:30 am – 6:30 pm
Tuesday
11:30 am – 6:30 pm
Wednesday
11:30 am – 6:30 pm
Thursday
11:30 am – 6:30 pm
Sunday
11:30 am – 6:30 pm
Congratulations! Your request was successfully submitted.
Call Now Button